by St Louis Wedding Photographers Joel & Shannon
55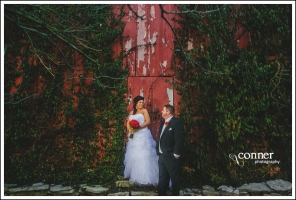 Before I get into how amazing Michele & Tony's wedding was, I wanted to share a bit of our wedding family tree. Like most good businesses, we track where our weddings come from and how people find out about us. … Continued
Before I get into how amazing Michele & Tony's wedding was, I wanted to share a bit of our wedding family tree. Like most good businesses, we track where our weddings come from and how people find out about us. Mostly it's referrals from our other AMAZING couples (which is just the hugest compliment, and we SO appreciate that!) So one day Joel and I started tracing back a kind of wedding family tree that started this whole chain of referrals we've had over the past 3 years. So indulge me a minute as I take a walk down memory lane...
3 summers ago we shot Amy Sebeck & Josh Diebold's wedding. Amy's cousin, Nicki booked us for her wedding the next year (as did Nicki's sister Alyssa the following year). Nicki is friends with the Green family, and when Jenn (Michele's sister) saw her photos she booked us for her wedding. Now Michele had actually booked someone else for her wedding, but after she saw Jenn & Andy's engagement photos she decided she had to have us and broke her contract with her previous photographer and signed with us. And we are so glad she did! Furthermore we are so glad we shot Amy and Josh's wedding (which has led to many other weddings beyond the ones listed here), without whom we would not have gotten introduced to this fabulous cluster of couple's and families we've grown to love!
Thanks for indulging me...now on to the main event. Michele and Tony got married in January, and I must say that we don't get too many January weddings, but it is certainly a fun change with the winter atmosphere. Having just had Jenn & Andy's wedding last fall, it was a fun reunion to see everyone again so soon. The girls were all getting beautified at Michele & Tony's, while the guys were at his parent's. We then made our way to the church, which got PACKED out - standing room only! There is a lot of love for this couple :) After the ceremony we hit the Millstadt fire dept and then on to a friend's house where we rocked their amazing barn. And I just have to give a shout out to all the girls who were freezing but such great sports!! On our way back to the reception we stopped by West End Tavern, which is actually where Michele & Tony had their first date (aahhh!). Then it was on to Turner Hall for the party.
I have to say that of all the dad speeches we have heard Mr. Chuck Green does some of the best. Maybe it's because we heard him speak at both is daughter's weddings in such close proximity, but he did an excellent job that brought tears and laughs and was just plain precious! We also really enjoyed the band, the Well Hungarians, who were not only amazing musicians but did a great job emceeing the evening as well. It was a great day, and for a great couple! Michele & Tony we love you and are so excited for you and all that the future holds - congratulations!
By Shannon
Written by Joel Conner | St. Louis Wedding Photographers