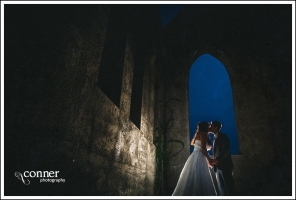 St. Francis Xavier College Church Wedding & the Christy Reception by St Louis Wedding Photographers Joel & Shannon Here is a selection of our favorites from Brittany and Joe's wedding day! Unlike most of our couples, we did not book … Continued
St. Francis Xavier College Church Wedding & the Christy Reception by St Louis Wedding Photographers Joel & Shannon
Here is a selection of our favorites from Brittany and Joe's wedding day! Unlike most of our couples, we did not book this wedding until a few months before the happy day. I found out on the day I met Brittany that she and Joe own and operate Your Safety Net, which is the best St Louis non-emergency medical transportation. I have a special place in my heart for anyone who runs their own business (and does it successfully), because they understand how much work is involved! To make me love them even more, while we were chatting we found out that they were going to Ireland for their honeymoon (which has been number one of my list of travel places since I was very young).  Brittany had told us that she comes from a rather large family and that it might be a bit nuts on their day with everyone running around. We got ourselves all psyched up to do our best sheep herding impersonation (which you may not realized is an occasional role of a wedding photographer when you have to keep people organized), but it was so very not necessary. Everyone was tracking right with us and staying focused, and it was so fun and relaxed working with everyone.  Because the wedding was an evening wedding, Brittany and Joe decided to see each other beforehand and have their special moment alone. It was so sweet, and the excitement in their eyes was wonderful.
Normally when we do a first look, that is usually the moment of most emotion for the b&g, but when the ceremony at St Francis Xavier College Church began and Brittany came out, the real emotion hit Joe. I have never seen it happen that way before, and it was very moving. It was a beautiful ceremony in one of our favorite St Louis churches to photograph. The reception was at the Christy in south city, and as always, the venue did a wonderful job taking care of the couple and all of the guests.
It was awesome getting to work with Brittany, Joe, and their family and friends. We wish you the best in your new life together!
Joel
P.S.  We also owe these two a debt of gratitude. Because of them, we decided to start looking into Ireland vacation options. Sooooo...we are going to Ireland and Wales this March! We are so excited...so so excited. And trust me, you will see photos :-)

Written by Joel Conner | St. Louis Wedding Photographers