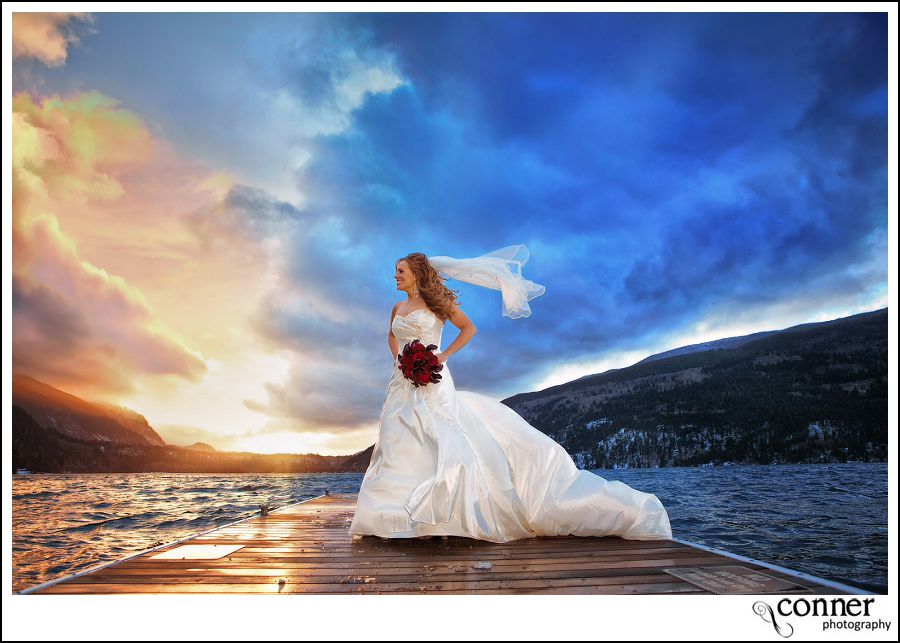 Just warning you…this is going to be a long blog, but it is worth it.
I know that "Beauty and the Beast" may seem an odd title for a wedding blog, but that is the way our groom, Mark, had described his relationship with Janelle. Both in how each of their unique stories developed and the sheer improbability of how they came together, it is a very good description. I have seen many magical and astounding weddings, but honestly…I think this was the most fairy-tale of them all.
I met Janelle some 10 years ago or so when we were all working at a conference in New Orleans. She and her group were from Canada, and it was my first time having long contact with people from north of the border. I will never forget that in the week of our first meeting, she beat me at a little work competition we had amongst some of us. She was pretty shy back then, but I learned quickly that she was very competitive and fiery. We became better and better friends over the years, and when I would visit their town of Chilliwack, we would usually all get together to play a few games and let our feisty competitive natures run rampant. As the years went on, she and I were increasingly in the same position of watching our friends get married and find their happily ever after while we grew older without any really prospect of change on the horizon. For anyone who has been there, you know that can be a tough place to be. But, she is a strong person, so she kept going forward hoping that one day her prince might come along. She was faithful and and honorable and hard working and was always a "good" girl (in the best sense of the term). But, when you are in a place like that, you begin to wonder what is wrong with you and why you have been "passed over." I know I felt that way myself for years.
Then there was Mark. To say he had a rough life would be putting it mildly. A few too may bad decisions and run-ins with law enforcement had set his life headed in a bad direction. After getting out of jail, he knew he had to turn his life around. He started going to church, and things started to change for him. He knew he did not have to live the same life that he had. He wanted a family and a good life, and there was no chance of that without serious change. Still, though…when you have not had the best life behind you and have made many mistakes, it is hard to feel like you deserve that happiness, and it is even harder to think that anyone without a history like yours could ever really accept you.
But then it happened. Mark saw Janelle, and very quickly began to fall for her. She had no idea, but he slowly and patiently started preparing himself to pursue her. Eventually, she started to notice him. These two people, from completely different backgrounds that are so far on opposite ends of the spectrum, began to see something in each other that no one else did. Everyone else began to see it as well. They were made for each other.
I remember how happy I was when I found out they were together. First off, I was totally shocked, but I was thrilled. Shannon and I had already experienced our love-story, and I was so happy that my dear friend Janelle was having her well deserved turn. We were so excited for the chance to photograph their wedding that we jumped on it. How could you not want to be a part of something this amazing?
We arrived in Canada on the heals of a huge snow storm. It was so cold, and along with the snow was ice and freezing rain and all that joyous stuff. We spent some time talking with the two of them let them know what we felt like we needed to do, and we made our final preparations for the epic day. It arrived, and with it came rain…lots of rain. We were not to be discouraged, though. Honestly, it felt like nothing could get in the way of the awesomeness of what was happening that day…especially not something as trivial as weather.
They started out the ceremony with an amazing video telling their story, and there was not a dry eye in the place. Everyone was moved and touched by their story that it inspired such hope and joy in everyone there. When Janelle came walking down the aisle, the looks on her and Mark's faces were priceless. They were so happy and so excited. The ceremony was so beautiful and sweet, and it finally came time for the main event…the kiss. Mark and Janelle decided that they were not going to kiss until their wedding day, so that kiss was the first time they kissed. And not only that, it was Janelle's first kiss in her entire life. I kid you not, it was one of the most beautiful things I have ever seen, and I cried right along with everyone else there.
After the ceremony we went to do the photos, and it was soooo cold and wet. Everyone was freezing and soaked, but no one complained at all. How could a person complain about a little thing like being cold and a little wet on a day like this? Everyone was so honored to be a part of a day like this and was so thrilled for these two that complaining just was not a thought. I have to say, the three bridesmaids Rebecca, Esther, and Stephanie were amazing. They were so cold, but they were such good sports. You cannot ask for better friends than these.
The photo on the dock was from Cultus Lake at sunset, and it is the one that many people have all ready seen. I think it is one of my favorite photos that I have ever taken. I do not just love it because it is so great though…I love it because it so perfectly captures the epic grandeur that is Mark and Janelle. It is hard to play favorites among the couples we work with, but considering that I have been friends with Janelle for so long, I think I might be a little biased here as I am with a few others. If anyone deserves a photo this amazing, it is Janelle. She was one of the most beautiful and radiant brides that I have ever seen, and after years of waiting and doing the right thing, she finally had her day. And from my perspective, she lived it to the fullest. And Mark…here was a man that worked so hard to protect and cherish and love his woman, and even though he made many mistakes in his past, he was a man worthy of such a perfect bride.
There are those days where I do not feel worthy of being involved in a story so magnificent. This was one of those days. I will never forget it for the rest of my life.
God bless you both, Mark and Janelle. We love you and want the best life for you possible, and we know you will have it.
Joel
P.S. Major thanks to our dear friends Shawn and Keri for welcoming us into their home once again, and for being such a huge help on the wedding day itself. You two are amazing and we love you so much!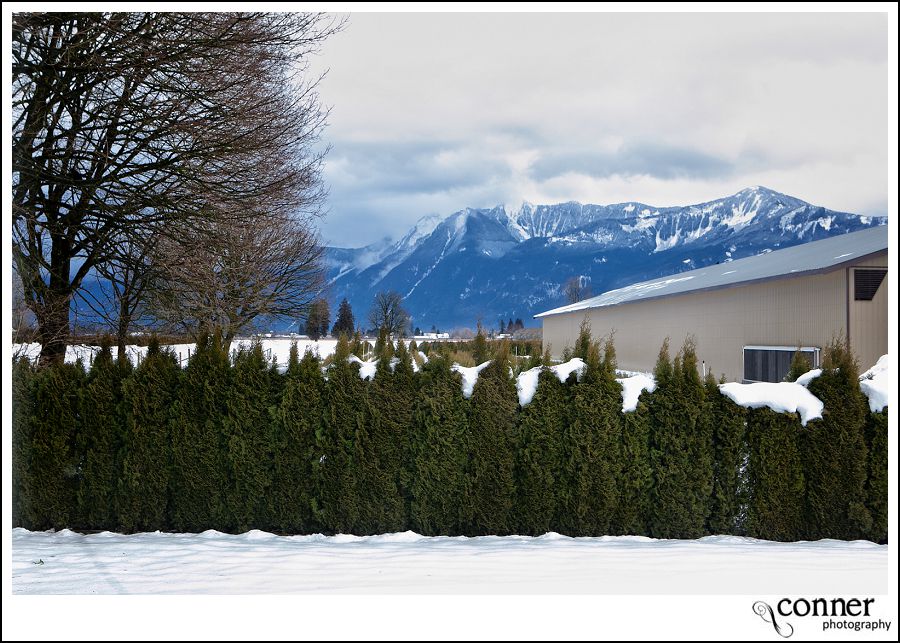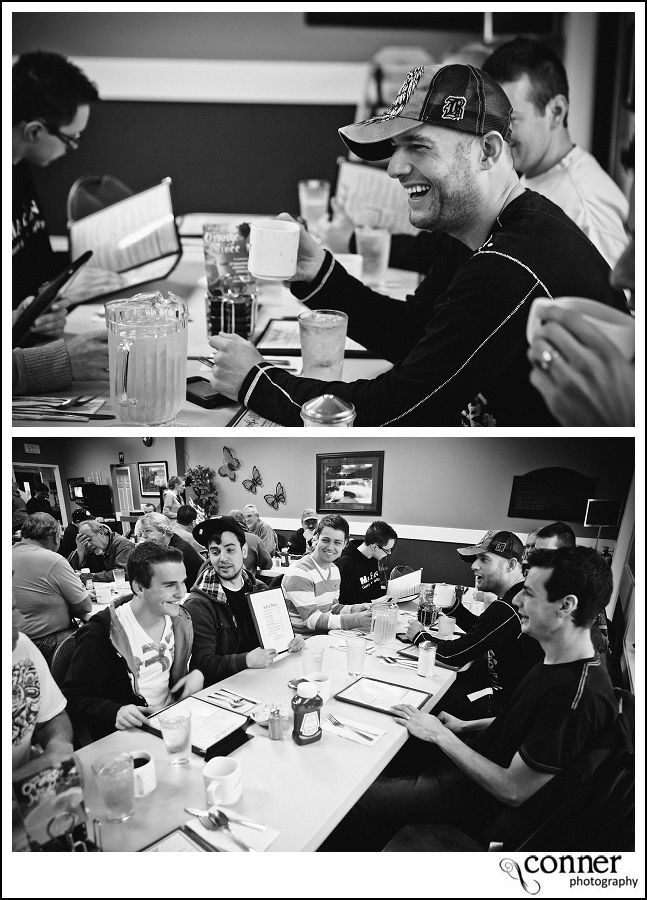 Written by
Joel Conner | St. Louis Wedding Photographer