Classy, Quirky, Made for Each Other | Jordan & Brian Wedding
by St Louis Wedding Photographers Joel & Shannon
Jordan and Brian are one of those couples that you just love to love. They are totally classy but incredibly fun and down to earth at the same time. We knew we were going to love their wedding from the get go. I (Shannon) felt a particular kindred with Jordan when I found out she is a manager at 
Coach
 and shares my love of beautiful handbags and all things 
Kate Spade
, so we had that from the start! Jordan is the baby of the family, so this was an especially emotional wedding for mom and dad 🙂 One of our favorite moments was when her dad saw her in her dress for the first time…sniff, sniff. And that was just one of many special moments that day.
The guys and girls got ready for their day at the amazing
Chase Park Plaza
. The ceremony was held in the beautiful 
First Unitarian Church of St. Louis
 followed by an amazing reception in the Forest Park Visitor's Center. All throughout the day there was an aura of fun and celebration, and especially fun. If you know Jordan and Brian you know they can be a bit quirky and silly, so we had a great time exploiting that! It's always important to us for our couples to be themselves and for their wedding day to be one of the best days of their life, so we love it when they are comfortable enough with us to do just that. And Jordan & Brian certainly were!
We loved every minute of our day celebrating with these two beautiful families and wish you guys all the best for all your life!
~Shannon
P.S. This was the first time that our new associate photographer Kom shot with us, and he did an amazing job. You will definitely be seeing more of his work in our weddings in the future.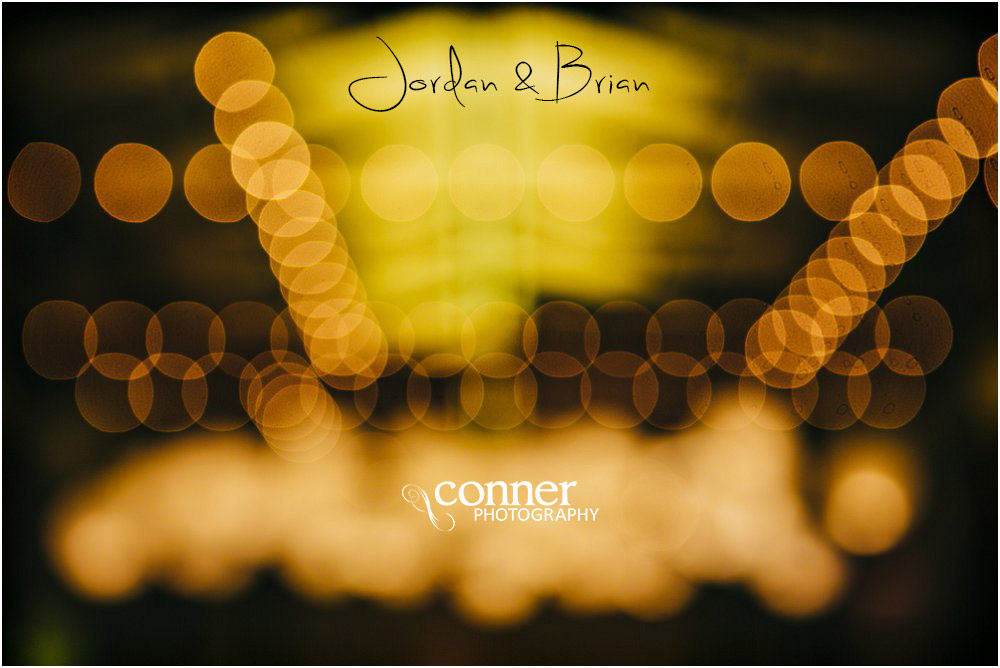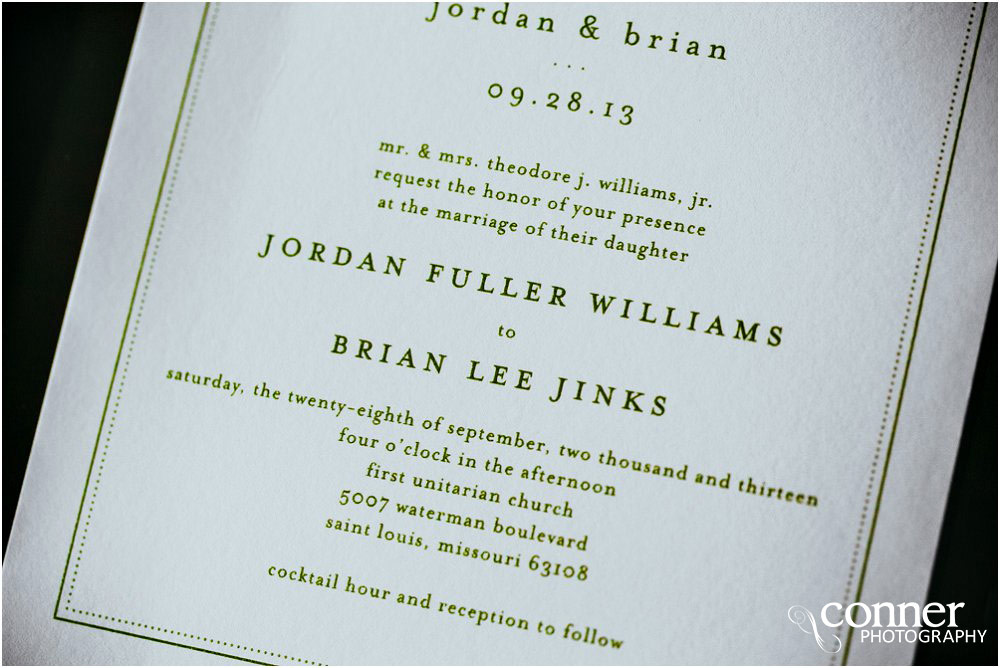 Written by Joel Conner | St. Louis Wedding Photographers