Summer Love | Aly & Ryan Wedding
by St Louis Wedding Photographers Joel & Shannon
Aly and Ryan's day was just wonderful. Yes, it was hot…very hot (as most of our weddings have been lately), but it was one of the sweetest weddings we have ever done. There was so much love and emotion packed into the day that you could not help but be moved by it. I (Joel) have known Aly and her family for some years now, and I just love getting to be part of the day of people we know. It always adds a level of depth to it for us, and it helps us "get inside" the day a bit more, if that makes any sense. It was wonderful. One of the highlights for many people was during Kristen's (Aly's one sister) maid of honor speech. She read a note that Ryan had written to Kristen and Cara (Aly's other sister) in response to their letter inquiring after his intentions towards their sister (so awesome of them to do that!). His response back was full of integrity, honor, and strength, and it was so inspiring to hear it. There were tears falling all around the room as it was read.
The wedding ceremony was held at Aly's home church First Baptist Church of Collinsville. For the location photos, we went to the Gardens at SIUE (which is a place we love to use). The reception was held at the LeClair Room  in Edwardsville, IL. This was our first time shooting there, and we have to say…it is a great venue. There are a many windows in the ceiling, so the lighting was very nice and cozy. We definitely would recommend checking it out!
The lovely couple does not live in the St Louis area anymore, and we have waited to post their photos until they were back in town and could see them all for the first time. I am pretty excited to post them now, because they are rather spectacular, if I say so myself. 😉  Congrats and God bless to you both! You are an amazing couple, and we were so honored to be a part of your story!
Joel
Are you a friend or family member and what to check out ALL of the photos from their day? Head over here.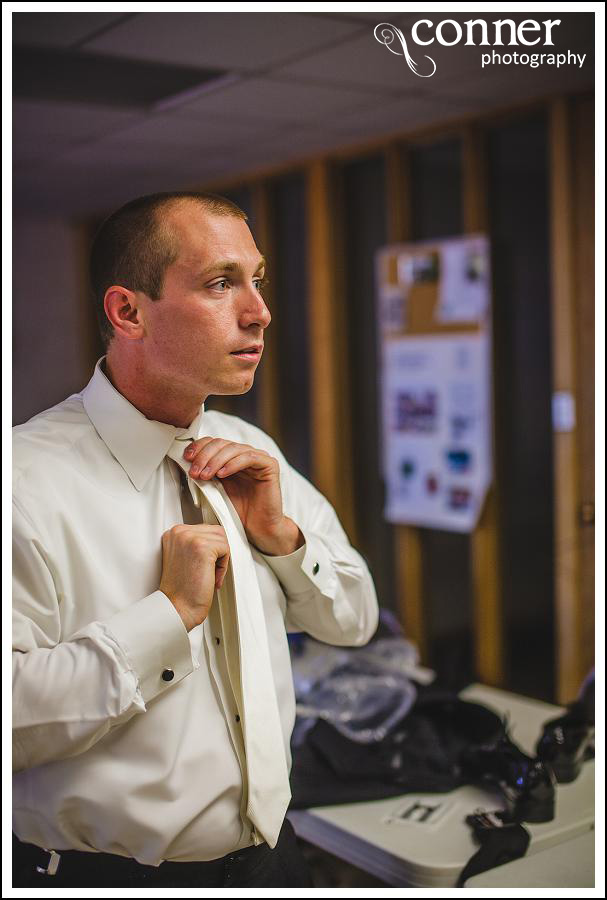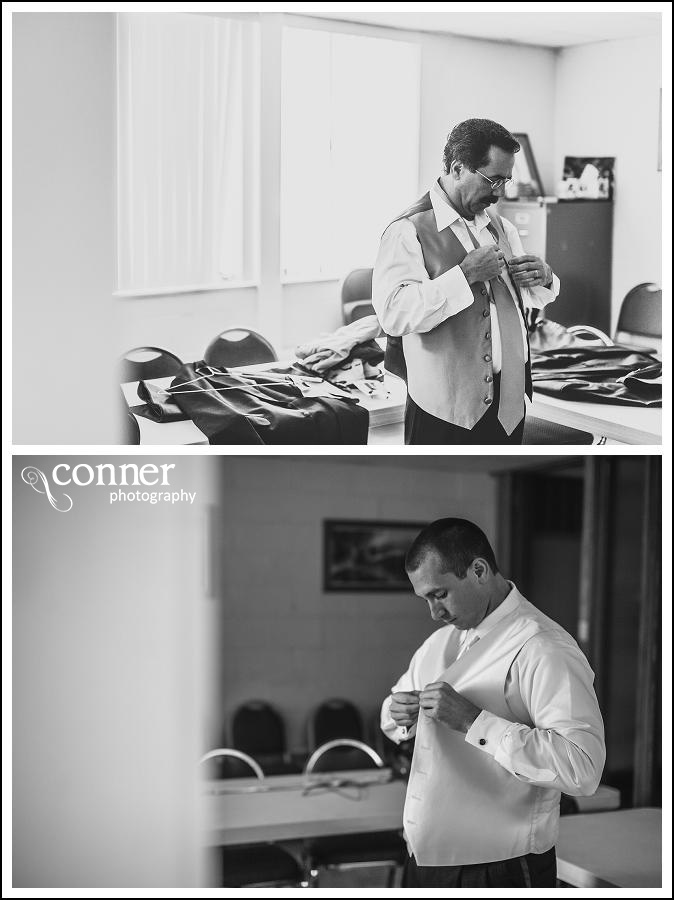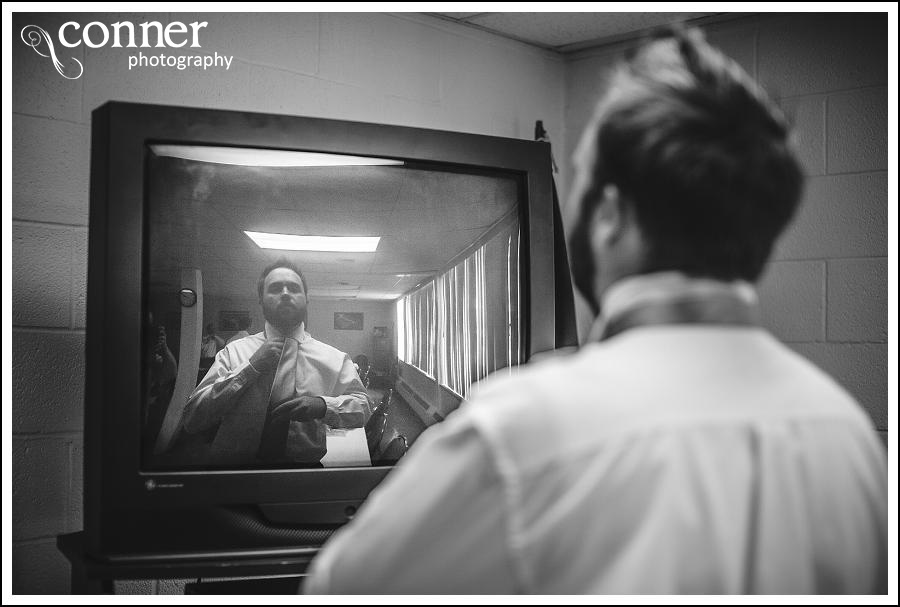 Written by
Joel Conner | St. Louis Wedding Photography
Vendors
Ceremony: First Baptist Church Collinsville
Reception: LeCalaire Room
Florist: Schnucks, Collinsville
Cake: Laura Parker
Hair Artist: California Styles, Jane Vogt
Dress & Bridesmaid's Dresses: David's Bridal
Tuxedos: Savvi Formal Wear