Wedding Day Adventure
by St Louis Wedding Photographers Joel & Shannon
Every bride hopes her wedding day will go perfectly, but I think most of us are realistic enough to know that it's probable something will not go quite according to plan, but usually it's something rather small and inconsequential in the grand scheme of things. It can be something little like favors being forgotten or something a little more dramatic like tornadoes making outdoor photos impossible (yes, I am talking about myself on that one). We had one of those little imperfections at Sara and Adam's wedding, and I must say that she handled with situation AMAZINGLY! But I'm getting ahead of myself…
We started out the day at the Sheraton City Center in St. Louis where Sara and her bridesmaids were getting beautified. Everyone looked lovely as they sipped mimosas and enjoyed muffins. My favorite moment was when Sara opened Adam's gift for her and read the letter he wrote her. Her eyes welled up with glistening tears…so precious! From there we went on to St. Cecilia Parish which is one of the most beautiful churches we have ever shot in. The walls are covered in mosaics – it is just magnificent! Sara looked positively breathtaking as she made her way down the long aisle on the arm of her father. I love her dress – it's unusual these days to see a wedding gown that isn't strapless, and her's was amazing!
Following the ceremony we headed over to Tower Grove Park for photos, everything was going fine until we loaded back into the party bus. The radio had been going in and out on our way over, and the driver was outside trying to see what the issue was. Then all of a sudden the bus just died. Completely dead, immoveable, and we had just over an hour, with 2 more locations to go, before everyone was due at the reception. We got everyone off the bus and decided to do a few more photos on site while the bus driver tried to figure out what was wrong. When it became evident that more help would be required we went into Plan B mode. Fortunately, Amy and Josh from Sweet Tea Media were able to save the day! They had their van there, so we loaded up with Sara and Adam and headed for downtown to finish up while the rest of the bridal party waited for the bus to get restarted. I have to say that was a first for all of us. Sara was understandably upset, but she did great! Fortunately the bus was able to be restarted and the rest of the party joined us at the arch before we went back to the Sheraton for the reception. In it all, though, Sara was amazing. Yes, she was clearly upset, but so many people could let something like this ruin their day. Not her. She didn't let it get her down…she's pretty amazing, if I say so myself.
The reception was a beautiful affair, and everything went wonderfully. At the end of the evening we stopped by the popcorn bar and had the most delicious caramel apple popcorn either of us have ever tasted! Yum. Another fun treat was the grooms cake – it was decorated for the Cardinals and was made entirely out of rice crispy treats. How cool is that?
As for Amy and Josh, we really enjoyed working with and getting to know the two of them, and we would definitely recommend them if you are still looking for your videographer. We realized we are actually working with them again in just a few weeks, so we are excited for more adventures to come, although hopefully a little less dramatic :).
Congratulations Sara and Adam – we wish you both all the best!
~Shannon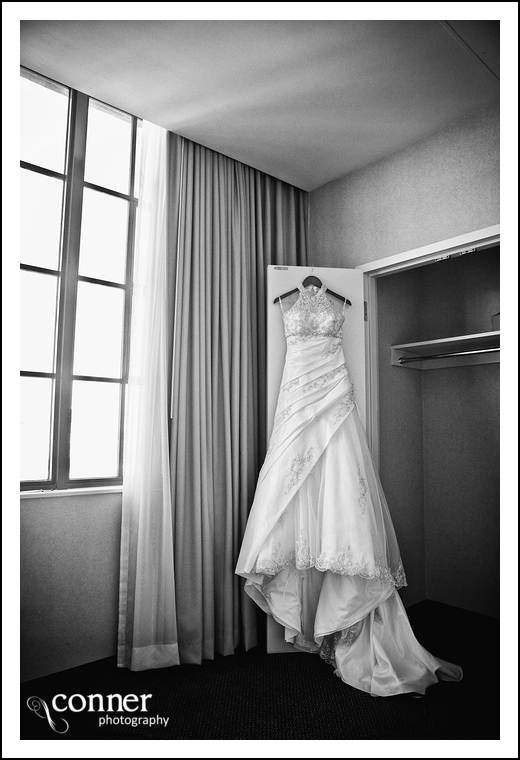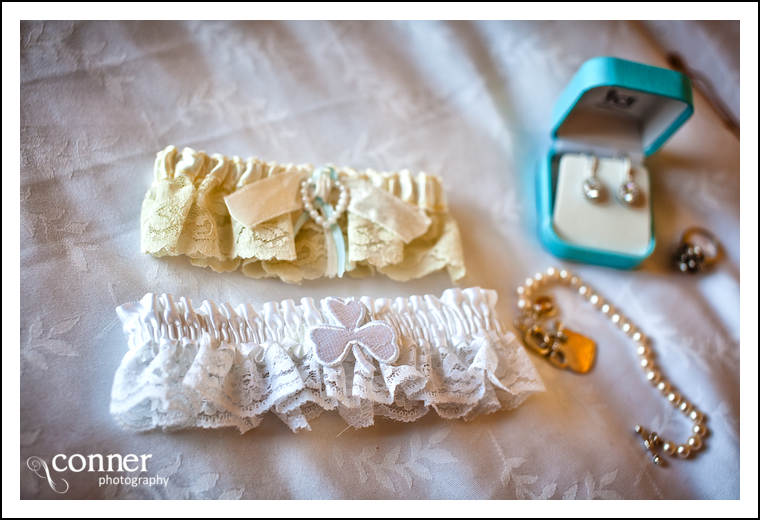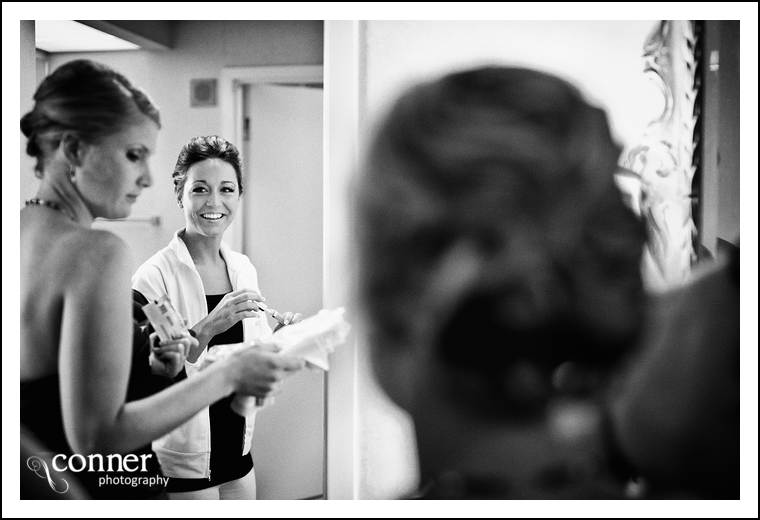 Written by Joel Conner | St. Louis Wedding Photographer