Remembering & Creating | Meghan & Tory Wedding
by St Louis Wedding Photographers Joel & Shannon
Meghan and Tory's wedding day couldn't have been more filled with love, family and memories – we were so honored to be a part of it! We met up with the bridal party, made up largely of sisters and brothers and nieces and nephews,  at St. Nicholas in Belleville. It was a bit of a rainy day, but no one's spirits were gloomy. There was way too much love and excitement in the air! Although absent in body, having passed away from cancer, Meghan's mom was certainly with us in spirit in the many little touches Meghan and Tory had planned for their wedding day – a single pink rose in the bride's bouquet, an Irish mother-daughter ring, the breast cancer pink candy bar at the reception, and most importantly in the love that this family showered upon each other and couldn't help but radiate onto everyone else in attendance.
Like many of our couples, Meghan and Tory waited to see each other as she walked down the aisle, but they did take a few private moments to talk and pray around a corner from each other just before the ceremony, which was really sweet. Dad then walked a radiant Meghan down the aisle, to her handsome groom. After a beautiful ceremony, our newlyweds shared a few private moments together before greeting their guests.
The celebration continued at the St. Clair Country Club, who did an excellent job with the whole event! We finally got a break in the rain just before sunset and were able to get some stunning photos of Meghan and Tory overlooking the golf course. Being an Irish family, having fun and celebrating life was par for the course, so the party continued on  – I'm sure long after we were gone :).
We couldn't have been more happy to be a part of such a special day and such special families! Congratulations Meghan and Tory!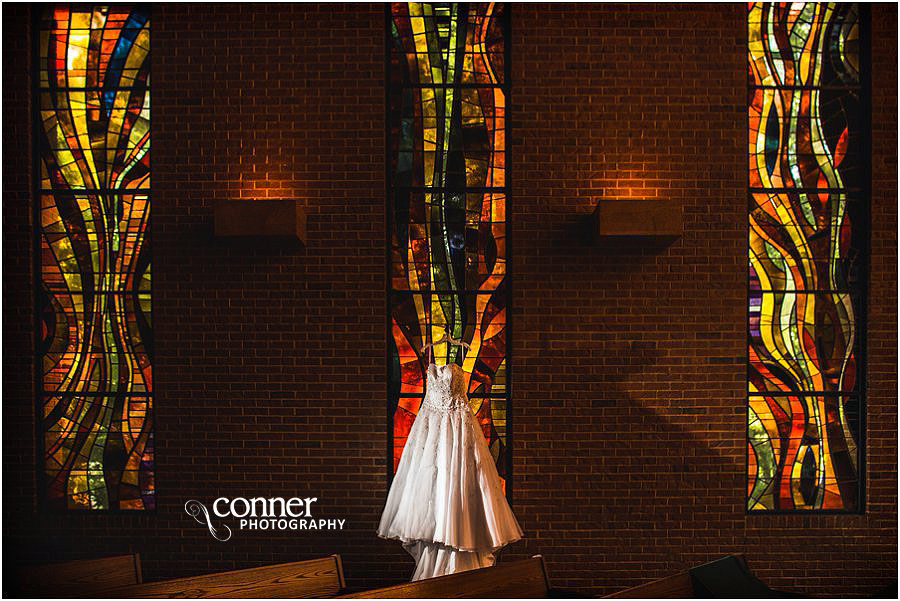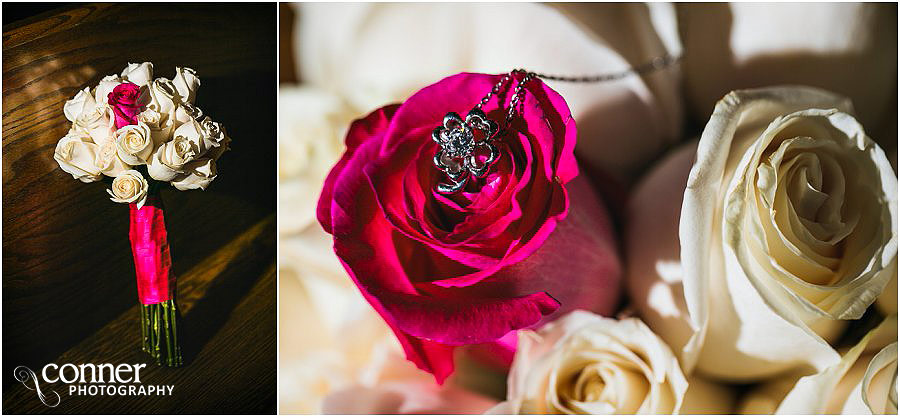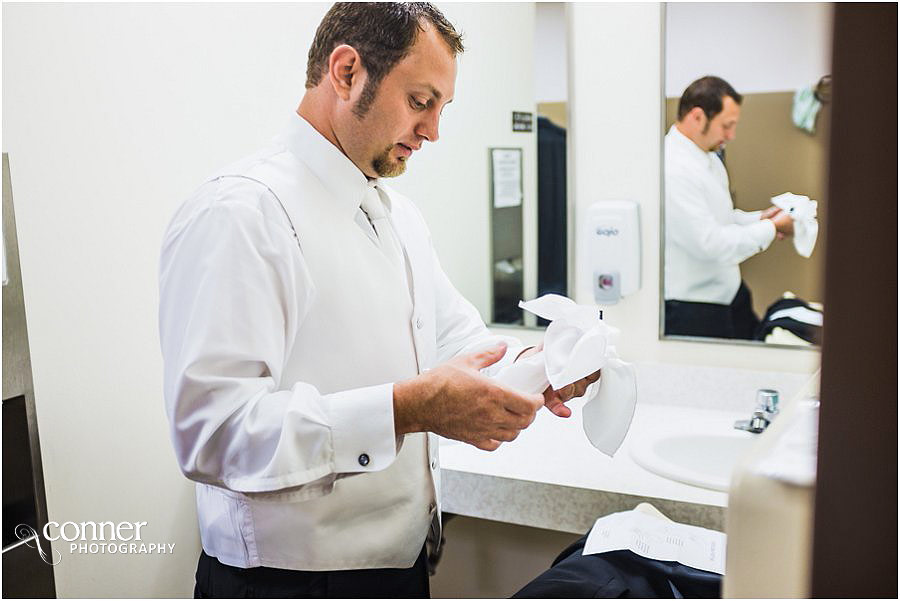 Written by Joel Conner | St. Louis Wedding Photographers