Crazy Love
by St Louis Wedding Photographers Joel & Shannon
Some people it takes awhile to get to know them and what they are like, for others it's written all over them, and you feel like you've known them forever after only a few hours. We love it when we have that kind of connection with couples, and Lori and Bill are just such a couple. We met last year and fell in love with Lori's bubbly personality and Bill's quirky humor immediately! Every time we've gotten together with them or even exchanged emails, it always makes me laugh because you can't help but feel excited for these two. So needless to say their wedding was one we were really looking forward to, and we were not disappointed.
When we met to go over the details of the day, we still didn't know if the Cardinals were going to make it into the playoffs, and Bill was full of excitement and baseball fever. And it's a good thing they did make it, because otherwise it may have put a damper on the wedding day for the groom-to-be (just kidding…sort of)! As it was things could not have been better for Lori and Bill's big day. The weather was perfect – fall weddings are our favorite! We arrived at the Jewel Box to see a gorgeous, excited and emotional Lori before she got into her beautiful Alfred Angelo gown. She is adorable! As the musicians were playing and Lori was waiting to walk down the aisle, tears kept coming to her eyes, as all the emotion and joy of the day welled up inside of her. Dad's eyes were welling up too as he walked his little girl down into the arms of the man she loved. It was just beautiful.
We had a great time with the new Mr. and Mrs. as we took photos in Forrest Park; then we headed over to Busch Stadium for the really important photos 😉 . Bill and Lori are both kind of crazy and totally fun, so we got some great shots of them and their "faces". It has been joked that Bill cannot do a serious smile in a photo, which is practically true, plus he has camera radar so anytime you try to sneak a candid shot, he knows and gives you the look! However, we did get a few real smiles in amidst the crazy ones.
Most couples enter their reception by being announced in by the dj or band, some music is playing, everyone claps, and that's pretty much how it goes. Lori and Bill like to go karaoke, and they've gotten known for a particular song they do. So for their entrance they came in singing Lady Gaga's "Poker Face". It was AWESOME! I want to be like them when I grow up 🙂 It was a day to remember. We loved every minute of it, and are so excited for Bill and Lori. Congratulations, you two – we love you!
Shannon Conner
Vendors
Ceremony: The Jewel Box
Reception: The Christy
DJ: Complete Music – Zach Lorton
Hair & Makeup: Salon Fleur de Lis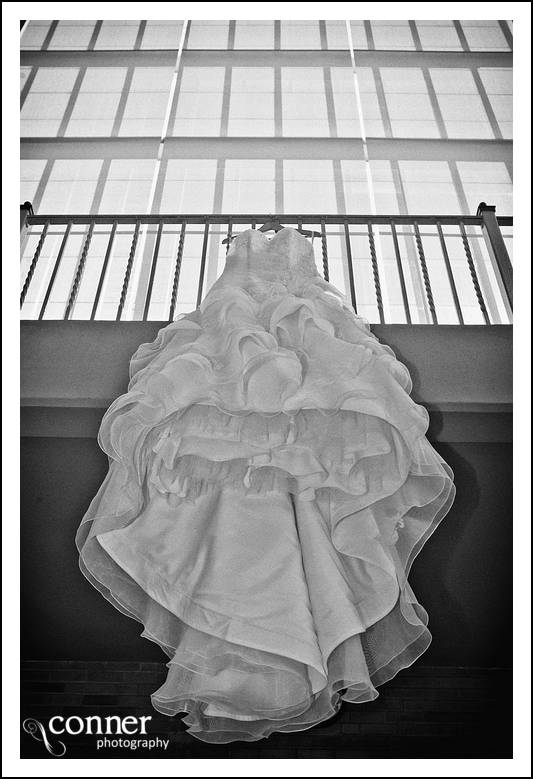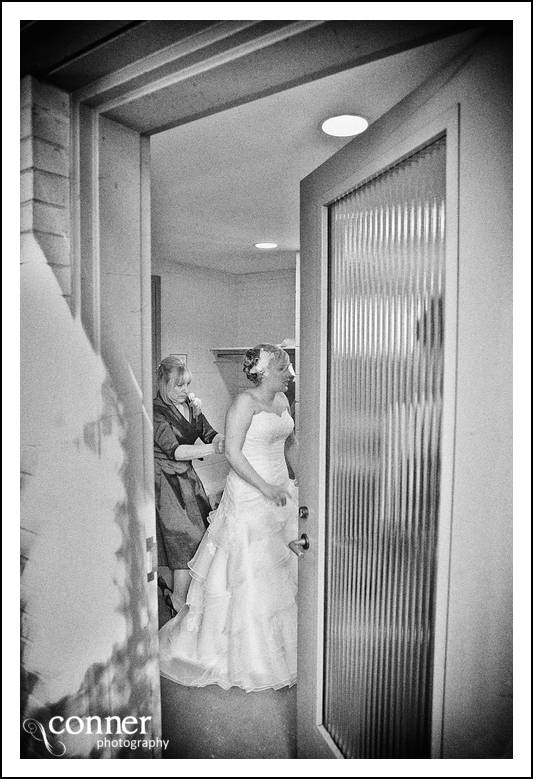 Written by Joel Conner | St. Louis Wedding Photographer