by St Louis Wedding Photographers
0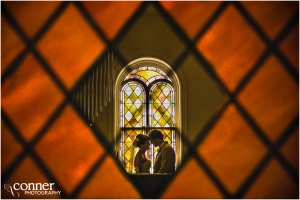 There is something charming about a wedding in a small town, with the little white chapel and the quaint downtown. It's not that these weddings take any less work or planning than any other wedding, but they feel like they do. It … Continued
There is something charming about a wedding in a small town, with the little white chapel and the quaint downtown. It's not that these weddings take any less work or planning than any other wedding, but they feel like they do. It takes us back to a simpler time when it was more about the love than throwing the best party ever. And that suits Elise and Garett perfectly. Mind you, they threw a pretty awesome party as well (and who doesn't like that?!), but they also captured that "Today I'm going to marry my best friend" feel. On a perfect spring day, they had the perfect spring country wedding.
If you know Elise & Garett, you know that they are country people, so it was no surprise that their wedding had a country theme. The bridal party wore boots and everyone looked lovely or dashing :) Our small town was the quaint old German town of  Maeystown where the white chapel is everything a picturesque small town church should be. The ceremony was packed (they have lots of friends!) and so sweet. Then we hit the streets  for photo time. We also went over to Garett's family farm for some epic-farm-wedding-photos. We had them all climb up the steps of one of the silos (or bins...I can't remember the difference), and though not everyone loved being up that high, they were good sports, and it was a pretty fun time! All in all, it was great weather, great people and a great celebration. We are so glad we got to be a part of it!
Elise and Garett, congratulations! You two are amazing.
Written by Joel Conner | St. Louis Wedding Photographers