by St Louis Wedding Photographers Joel & Shannon
0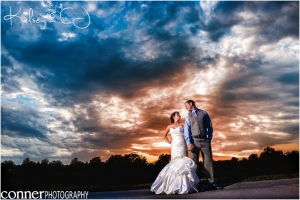 What to say about Kelsey and CJ (hey, that rhymes!)…what not to say? They are a sweet, fun-loving couple, who are obviously much beloved by their family and friends. We always say that we love to work with friends and … Continued
What to say about Kelsey and CJ (hey, that rhymes!)...what not to say? They are a sweet, fun-loving couple, who are obviously much beloved by their family and friends. We always say that we love to work with friends and family of our previous couples, and it's so true! Kelsey's big sister was a bridesmaid in a wedding we shot a few years ago, so that's always fun when we get to see familiar faces again.
Kelsey and CJ have been together for awhile now, so everyone was pretty excited when they were finally going to tie the knot. That probably explains why they had some of the most unique and best toasts later that evening! We have never had a mother-of-the-bride toast that was as creative and heartwarming :) (She took all of Kelsey's nicknames, of which there are MANY, and made a poem about her and CJ - just precious). The best man and matron-of-honor speeches were excellent as well.
It was a good day - a warm day - a special day. We are glad to have been a part of it! Congrats Kelsey and CJ!
Vendors
Church - Concordia Lutheran Church
Reception - Tapawingo Nation Golf Club
Dress - Clarices Bridal Shop
Suit - Men's Warehouse